27 June
Ararat Province Metallurgical Plant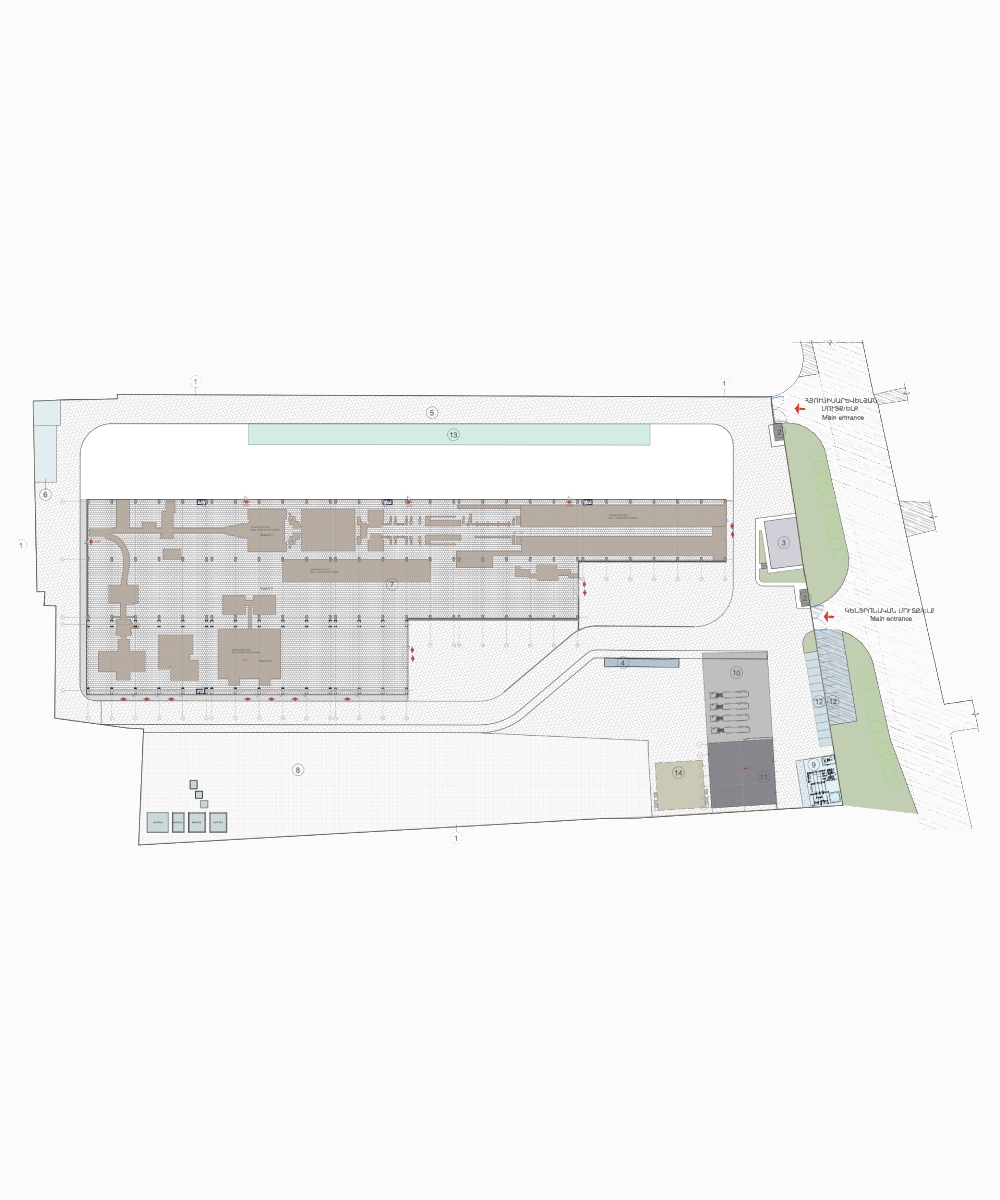 We are thrilled to announce that Ithaka Architecture and Design renowned for its expertise in industrial projects, has finished working for the upcoming American-Armenian metallurgical plant in Yeraskh, Armenia. This is a significant milestone for our company, and we are excited to contribute our skills and knowledge to this groundbreaking project.
The construction of a new metallurgical plant is an ambitious and complex undertaking. It requires meticulous planning, engineering expertise, and careful execution to ensure the successful establishment of a state-of-the-art facility. In this blog post, we will explore the key considerations and steps involved in building a new metallurgical plant, from the initial conceptualization to the final commissioning.
The main production structure is a three-nave building with spans of 24, 22 and 22 meters and a pitch of 9 meters. First shed has 12 meters height and 275 meters long, second shed has 18 meters height and 186 meter long and the third shed has 26 meters height and 121 meters long.
It has a rectangular, "m" shaped outline. The structure is divided into 9 parts by deformation beams.
The roof of the structure is double-sloped. It is planned to be implemented with profiled sheets and external drainage.
The floor is planned to be made with concrete slabs, dry laying method.
Lighting is carried out both artificially and naturally, through reinforced glass windows installed along the outer perimeter and skylights installed on the roof.
As the project moves forward, we will strive to provide regular updates and share exciting milestones and achievements.
Chief project architect: Dr. Telemak Ananyan
Project lead architect: Argina Kochkoyan
Chief project structural engineer: Andranik Poghosyan
Power supply: S. Tunyan, S. Harutyunyan
Hydro, ventilation and smoke removal: G. Matadyan
Road network and territory improvement: K. Arakelyan
Construction organization: A. Ghulyan
Emergency and Civil protection: A. Muradyan
Estimate: S. Babayan
Studio in Los Angeles
11400 West Olympic Blvd.
Suite 200
Los Angeles, CA, 90064
Phone: (323) 552-7118
Email: [email protected]